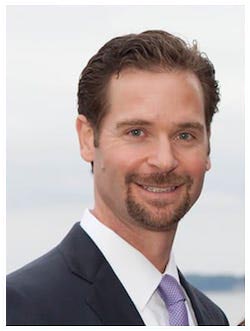 Ellis B. Klein
contact@elliskleinlaw.com
Download VCard
Phone: (800) 536-0501
Fax: (215) 599-3053

301 Oxford Valley Rd #1901B
Yardley, Pennsylvania 19067
25 office locations throughout Pennsylvania
Please call for nearest office location

Experience matters. I realize that there are many attorneys that you could choose for representation. However, my background as a Former Prosecutor sets me apart from other attorneys. I have handled in excess of 10,000 criminal cases over the past 25+ years in practice and I able to examine the case from both sides to best represent my clients.
My philosophy about the way I practice law is the same as what I tell my children - Treat people the way you wish to be treated. I treat my clients the way I would want to be treated if I was experiencing legal problems. I treat my clients with honesty, kindness and respect and I feel that a good lawyer should be financially affordable. I charge a fair price for my services and flexible payment plans can be arranged.
I do not tell clients what they want to hear just to get a case. I don't scare clients into retaining me. What I do is tell clients the truth. I talk to new clients over the phone, for however long it takes. When clients call me, I explain their options, give them my opinion about what could happen to them and I even quote them a fee and a payment plan, right over the phone. I believe that an informed client is the best client. Again, if I were having legal problems, that is the way that I would want to be treated.
Whomever you choose to represent you, do your homework. Ask questions and then ask more questions. Read reviews from former clients online on websites like Avvo.com. Get second opinions. You must be comfortable with your attorney and be certain that he has the experience to properly represent you in court.
Education
J.D., Widener University School of Law, 1994
Widener University Law Review (Editorial Board Member)
B.A., Albright College, 1990
Jurisdictions Admitted to Practice Pennsylvania, 1994

Legal Specialties and Certifications
Avvo, Clients' Choice Award, 2013 - Present: Top rated attorney as voted by former clients
American Society of Legal Advocates, Top 100 Criminal Defense Attorney: Named as one of the Top 100 Criminal Defense attorneys in the state of Pennsylvania
National Association for DUI Defense, Top 100 DUI Defense Attorney: Named as one of the Top 100 DUI Defense Attorney in the state of Pennsylvania
American Institute of Criminal Defense Attorneys, 10 Best Defense Attorney in PA for Client Satisfaction: Named as one of the 10 Best Defense Attorneys in PA for client satisfaction.
Articles
Pennsylvania DUI Arrest – Useful Information Revealed From a Former Prosecutor - Ellis B. Klein - 2015
DUI in Pennsylvania: A Brief Overview of the Pennsylvania DUI Law - Ellis B. Klein - Avvo.com - 2011
Traffic Violations in Pennsylvania - Ellis B. Klein - Avvo.com - 2011