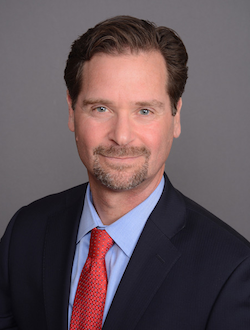 Ellis B. Klein
contact@kleinburdettlaw.com
Download VCard
Phone: (800) 536-0501
Fax: (215) 599-3053

Please call us for the nearest office location
25 office locations in 20 Counties throughout Pennsylvania
Corporate Office:
25 W Court St
Doylestown, PA 18901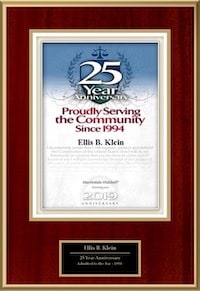 Experience matters. I realize that there are many attorneys that you could choose for representation. However, few attorneys possess my background and extensive experience handling Criminal, Traffic and Bankruptcy court cases. It is both my background as a Former Prosecutor that sets me apart from other attorneys as well as my philosophy about the way I practice law. In my 25+ year legal career, I have handled in excess of 10,000 criminal cases, including DUI, Traffic and other Criminal offenses. My experience allows me to examine the case from both sides in order to best represent my clients. I have experience in cases from minor traffic offenses to homicide in my career as a county prosecutor and now as a defense attorney.
I have also successfully helped thousands of Bankruptcy clients get out from under their debt and achieve financial stability. I am not a General Practitioner who handles many types of law. Criminal and Bankruptcy have been my only practices areas since I became a lawyer over 25 years ago. It has enabled me to gain the specialized knowledge necessary to properly assist and defend my clients and get them the best results. It has also allowed me to establish close relationships with police officers, county prosecutors and county judges which benefits my clients. My experience as a former DA has served me well because it is my experience that allows me to think on my feet and to anticipate all possible outcomes. It is my experience in Criminal Court and in Bankruptcy court that sets me apart from other attorneys.
My Philosophy about the way I practice law is the same as what I tell my children - treat people the way you wish to be treated. I treat my clients the way I would want to be treated if I was experiencing legal problems. I treat my clients with honesty, kindness and respect and I feel that a good lawyer should be financially affordable. I charge a fair price for my services and flexible payment plans can be arranged. I care about my clients and it shows in my over 200 reviews from former clients on the lawyer-review website Avvo.com:
"Lawyers to me were never in a field of actually caring. I do believe we were lucky enough to find one that did. Thank you, Ellis, for your guidance."

"Ellis was very kind and sympathetic in these hard times. He has been prompt and available through every step."

"I have not had good experiences with previous lawyers - Ellis was a breath of fresh air. His confidence, knowledge, candor and most of all his compassion, made us feel like we were not alone."

"Ellis didn't just treat me like a client - he treated me like a friend."
I will not tell clients what they want to hear just to get a case. I will not scare clients into retaining me. What I do is tell clients the truth. I gladly talk to new clients right over the phone, for however long the client wants. When clients call me, I explain their options, give them my honest opinion about what could happen to them and I even quote them a fee and a payment plan, right over the phone because I believe that an informed client is the best client. I call clients back, even at night or on the weekends. I am almost always available to clients by phone, email or text and I try to get back to clients immediately. I understand that although I have gone through this thousands of times, this may be the client's first experience with the criminal justice system and that he is scared and confused. Additionally, my staff is very knowledgeable and informed if I am not in the office when you call. In fact, several of my reviews from former clients on Avvo.com mention how helpful my staff was in their cases:
"From the moment I spoke to Ellis and his assistant, I knew I was in good hands. They were always there to answer my questions and calm my fears."

"Even more impressive was Ellis' timeliness and attentiveness to responding to our questions. If he wasn't available, his extremely competent assistant always replied promptly."

"Ellis has been helpful from beginning to end, guiding me and answering every question I've had along the way. His assistant Lindsay has been extremely helpful as well. I have nothing but positive feedback for both of them."
I am very proud of these reviews and feel privileged to have helped thousands of clients over the past 25 years. Whomever you choose to represent you, do your homework. Ask questions and then ask more questions. Read reviews from former clients online on websites like Avvo.com. Get second opinions. You must be comfortable with your attorney and be certain that he has the experience to properly represent you in court.
If you are facing any type of charge, whether it be for a DUI, Traffic offense or other type of Criminal charge, or if you are facing financial difficulties, the experienced and caring lawyers at Klein Burdett & Associates are here to provide you with the dedicated, comprehensive and caring legal representation that you deserve. We understand how upsetting and confusing legal problems can be, and you have our promise that we will fight zealously to ensure that you are given the best defense. To schedule your free consultation, call us now at (800) 536-0501 or contact us online.
Education
J.D., Widener University School of Law, 1994
Widener University Law Review (Editorial Board Member)
B.A., Albright College, 1990
Jurisdictions Admitted to Practice Pennsylvania, 1994

Legal Specialties and Certifications
Avvo, Clients' Choice Award, 2013 - Present: Top rated attorney as voted by former clients
American Society of Legal Advocates, Top 100 Criminal Defense Attorney: Named as one of the Top 100 Criminal Defense attorneys in the state of Pennsylvania
National Association for DUI Defense, Top 100 DUI Defense Attorney: Named as one of the Top 100 DUI Defense Attorney in the state of Pennsylvania
American Institute of Criminal Defense Attorneys, 10 Best Defense Attorney in PA for Client Satisfaction: Named as one of the 10 Best Defense Attorneys in PA for client satisfaction.
Articles
Pennsylvania DUI Arrest – Useful Information Revealed From a Former Prosecutor - Ellis B. Klein - 2015
DUI in Pennsylvania: A Brief Overview of the Pennsylvania DUI Law - Ellis B. Klein - Avvo.com - 2011
Traffic Violations in Pennsylvania - Ellis B. Klein - Avvo.com - 2011