About Us
Ellis B. Klein
My Story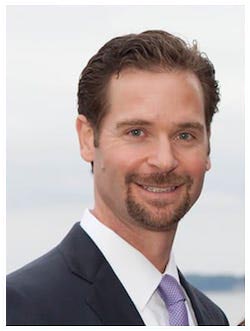 I am a lifelong Pennsylvania resident and live with my wife, daughters, and two Cavalier King Charles Spaniels, KC and Theodore. When I am not in court I enjoy spending time with my family, watching my daughter play soccer and my other daughter playing the cello in string concerts. I absolutely love to cook and watch cooking shows, and someday I hope to take a class or two at the Culinary Institute of America in Hyde Park, NY. I enjoy playing tennis and I love rock music. I am one of the biggest Beatle Maniacs you will ever meet and once won 4th row seats to see Paul McCartney by answering a Beatles trivia question on the radio. Being at that concert with my family, and watching my kids singing every word to every Beatles song was something I will always remember.
I Became a Lawyer by Accident
I was always an excellent student. School came easy for me and my original career aspiration was to become a doctor. I studied hard, got great grades in high school and went to Albright College, a small liberal arts college in Reading, PA, because it had an excellent pre-med program. Then Chemistry hit me . . . and it hit me hard. So I spoke with my advisor and told him that medicine probably was not for me. He advised me to take some Political Science and Intro to Law classes, just to have a new experience. And I fell in love with the legal process, the arguments and the fact that I still would be in a vocation where I can help people. So I decided to go to Law School . . .
I went to Widener University Law School which was an experience that I loved. Law School does not tell you how to practice law. . . it tells you why you want to practice law. I was one of the few, strange people who enjoyed law school. It teaches you a new way to think about things – with logic and reason, and also to think of how your opposition thinks. I was on the Law Review for 2 years and enjoyed my time there.
I Became a Criminal Lawyer by Accident
I immediately realized that this is what I wanted to do as a lawyer.
When you are going to law school, friends and family always ask "So, what type of law do you want to practice when you graduate." My answer was "I am not sure, but I know what type of law I don't want to practice – Criminal Law." In my second year of Law School I was given an opportunity that changed my life – an internship with the county District Attorney's Office. I immediately realized that this is what I wanted to do as a lawyer. The first week as an intern we got to shadow an experienced DA at Preliminary Hearings. We were observing a hearing when the defendant fell asleep at counsel table and began snoring loudly. At the end of the hearing, the defense attorney stood up to argue the charges and said to the judge: "Your Honor, I was going to say the defense rests, but appears that he has been resting for quite awhile now." It was at that point that I thought to myself, "I'm really going to like this job."
I loved my time in the District Attorney's Office and it has prepared me well for my career as a Defense Attorney.
I Became a Good Lawyer on Purpose
When I first became a defense attorney my wife had the need to retain an attorney for a discrepancy that appeared on her credit report. I called a lawyer that I knew, who was an attorney that my firm did business with, and retained him to clear up the error. Months went by without a returned phone call. I must have called him and left a dozen messages over that year and never heard a word from him. Frustrating. Finally after a year I demanded my wife's file back so I could get another attorney and demanded my money back. Still no response. Finally, I had to threaten to sue the attorney and report him to the disciplinary board before I got a response. His response – "I lost your file. Here's your money back."
It was at that point that I swore that I would not be one of "those" attorneys who do not call clients back. I personally have experienced the frustration of not getting any return calls about a case. I understand that my clients are scared and concerned when they are arrested for a crime. So I call clients back. It might not be until the next day or two if I am in court, but I get back to them. Or I email. Or I have my staff call them back to relay an update if I cannot. I know what it is like to be "out of the loop" and frustrated and I vowed to not let my clients experience that frustration.
I get a lot of clients reviews on the lawyer review website Avvo.com. Of all of the reviews my clients have submitted, this review is the one that I am most proud of:
"Ellis made me feel like my DUI was our problem, not just mine."*
*Source: www.Avvo.com client reviews
Why Choose Us?
Experience matters. I realize that there are many attorneys that you could choose for representation. However, my background as a Former Prosecutor sets me apart from other attorneys. I have handled in excess of 10,000 criminal cases over the past 20+ years in practice and I able to examine the case from both sides to best represent my clients.
My philosophy about the way I practice law is the same as what I tell my children - Treat people the way you wish to be treated. I treat my clients the way I would want to be treated if I was experiencing legal problems. I treat my clients with honesty, kindness and respect and I feel that a good lawyer should be financially affordable. I charge a fair price for my services, flexible payment plans can be arranged and we accept all major credit cards.
I do not tell clients what they want to hear just to get a case.
I do not tell clients what they want to hear just to get a case. I don't scare clients into retaining me. What I do is tell clients the truth. Most clients like that, but some would rather hear what they want to hear. I have had a situation where I was meeting with a prospective client and gave him my honest opinion that he was going to get some jail time for his crime. He did not retain me, but instead went to an attorney who told him what he wanted to hear and not to worry about it. I know this because a few years later, that same client came back to me and told me that what I predicted was exactly what happened, and he wanted me to represent him now for a new case.
I talk to new clients over the phone, for however long it takes. When clients call me, I explain their options, give them my opinion about what could happen to them and I even quote them a fee and a payment plan, right over the phone. I believe that an informed client is the best client. Again, if I were having legal problems, that is the way that I would want to be treated.
Whomever you choose to represent you, do your homework. Ask questions and then ask more questions. Read reviews from former clients online on websites like Avvo.com. Get second opinions. You must be comfortable with your attorney and be certain that he has the experience to properly represent you in court.
David L. Burdett
My Story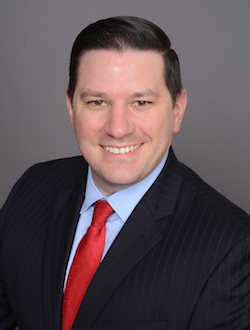 I am a former Assistant Deputy District Attorney with courtroom experience in thousands of cases, ranging from minor traffic citations, to DUI cases, to homicide. I have worked with thousands of police officers and I know the weaknesses to look for in the state's case to get the best results for my clients. Few attorneys possess my background and extensive experience.
CRIMINAL AND TRAFFIC LAW – For most of my career, I have handled Criminal, DUI and Traffic defense cases. I am not a "Jack-of-All Trades, master of none." Criminal and traffic law have been my primary focus areas since I became a lawyer, both as an Assistant DA and now as a Defense Attorney.
BANKRUPTCY LAW – I also handle consumer Bankruptcy cases and I feel that Bankruptcy complements my criminal practice. With Criminal Defense, I am helping people who made a bad decision who are in trouble. I feel that Bankruptcy is similar, because I get to help people, but this time it is to help getting them out of debt or helping to save their homes from foreclosure. I feel very gratified that I am able to assist all kinds of clients with unexpected problems and help them to get back on their feet.
Elliott Ross Katz
Elliott Katz joined Klein Burdett & Associates in 2022. He focuses his practice on Criminal Defense, DUI and Traffic ticket matters and serves clients throughout the Philadelphia metro area, including Bucks, Chester, Delaware and Montgomery counties.
Elliott comes to Kline Burdett after serving as an Assistant District Attorney in Bucks and Montgomery counties, where he was on a multi-jurisdiction task force in which handled auto-related prosecutions and related felonies.
After law school, Elliott worked in the Lebanon County Public Defender's Office, where he eventually rose to Deputy Public Defender, where he created and professionalized the Juvenile Unit, while also carrying a full caseload of adult cases ranging from DUI, assault, theft, and felony cases including homicides. Elliott took nearly fifty cases to jury trial verdicts, and pursued cases on appeal where he was successful in having convictions overturned in the Superior Court.